Hear The Hwy 238 RV Storage Story told by Owner/Partner Ryan Spade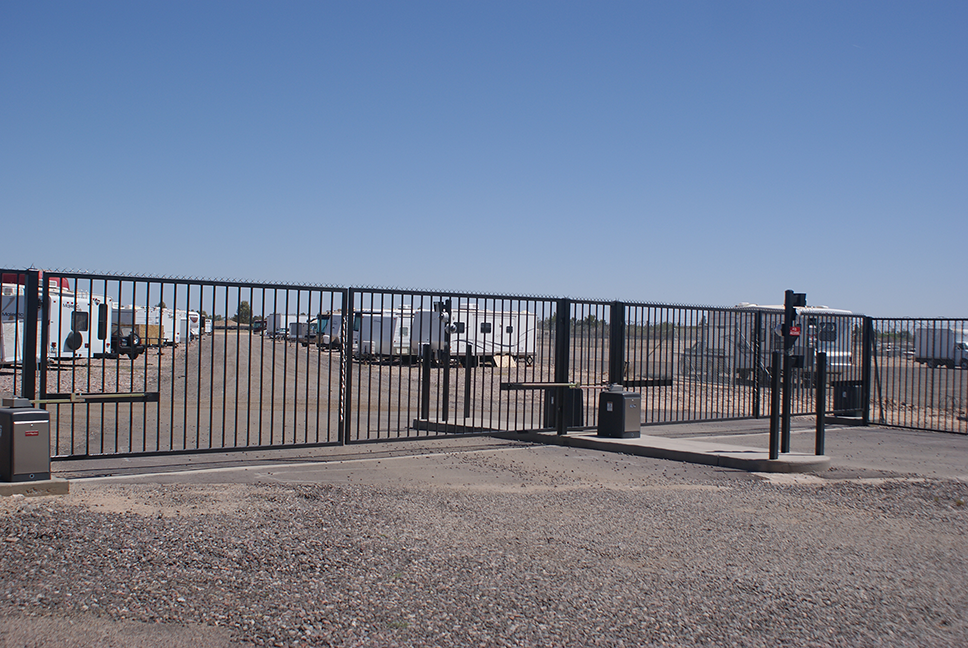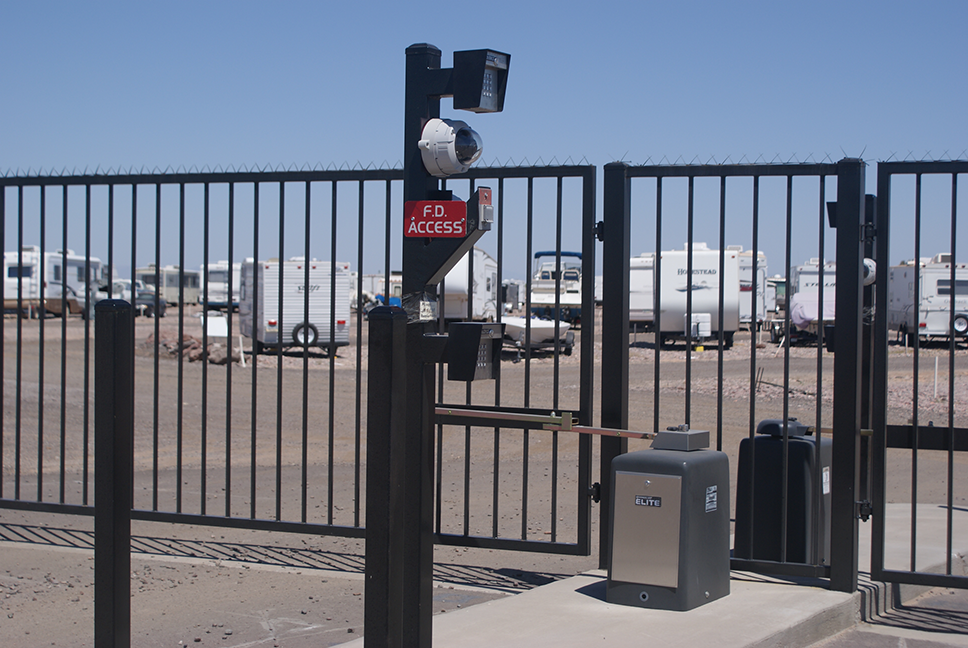 RV Storage Sales Office - Maricopa, Az
22111 N White Rd, Zip code 85139, Lot 3
Storage Information
All spaces are uncovered. We rent to Motorhomes, Trailers, Boats, Automobiles,Trucks and Storage Containers.
1. 15 x 40ft pull thru $55.00
2. 15 x 20ft back in $40.00
3. 15 x 65ft pull thru $92.50
We rent by the month. We have one deal. Pay in advance for 6 months, you will get one month Free. Thats 7 months for price of 6
Directions
Our Highway Sign -Go West on Smith Enke past Wallgreens and when you pass Southern Dunes Golf Course you will see this sign at next road on the right.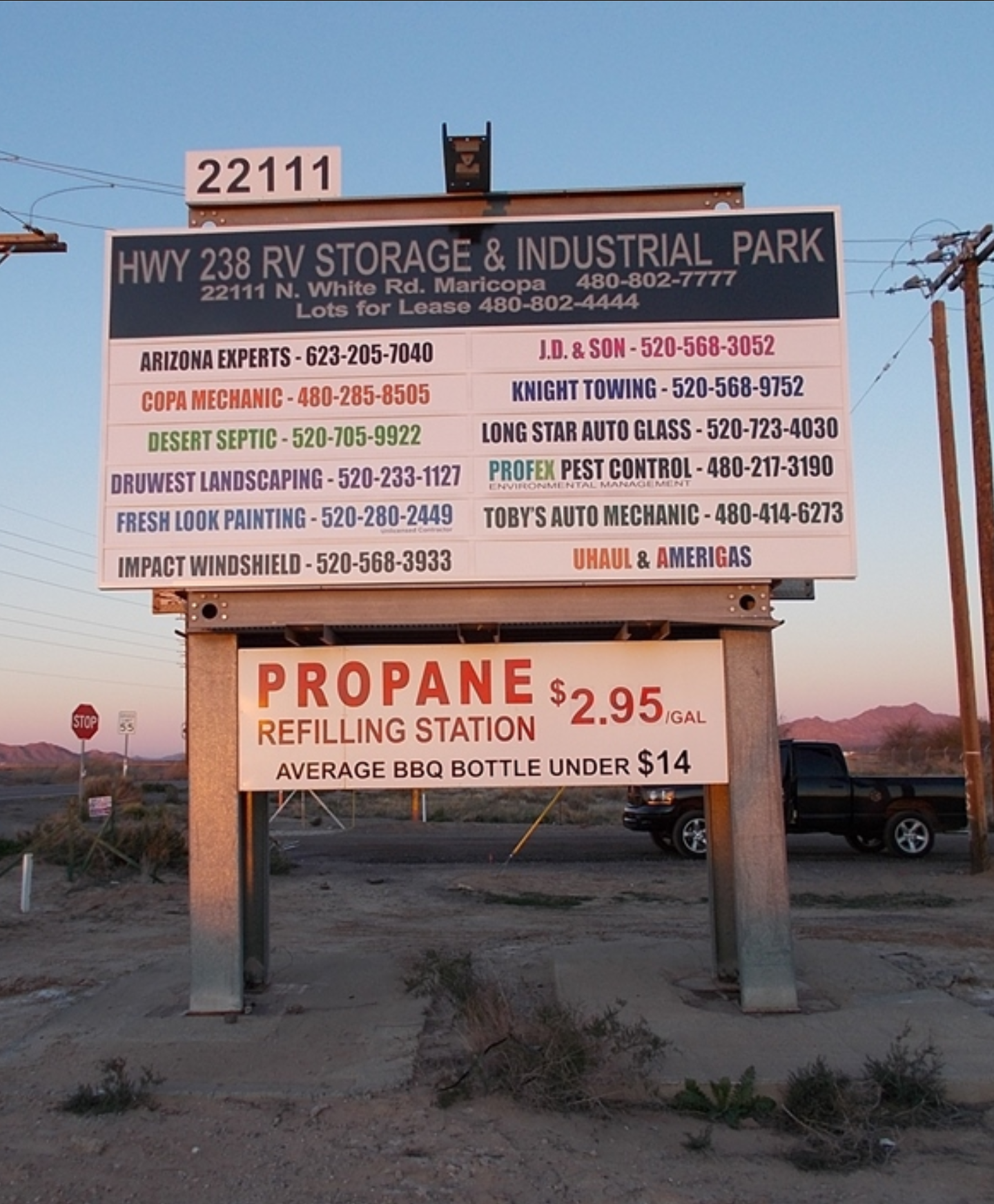 To left you see our state of the art Security Gates,operators,cameras
Call 520-423-9693 for assistance

We are a high level RV Storage facility. New state of the art gates, with cameras observing entry and exit, as well as activity in the yard. In addition we have a guard patrol the storage facility all night. We offer a discount for propane customers who come from the RV yard. We are a full service Uhaul dealership, with trucks, trailers, auto transports, tow dollies and fully stocked with moving materials, boxes, packing material, electrical converters, matress covers, etc. We offer a comfortable in and out for propane customers no matter the size of the RV or transport vehicle.